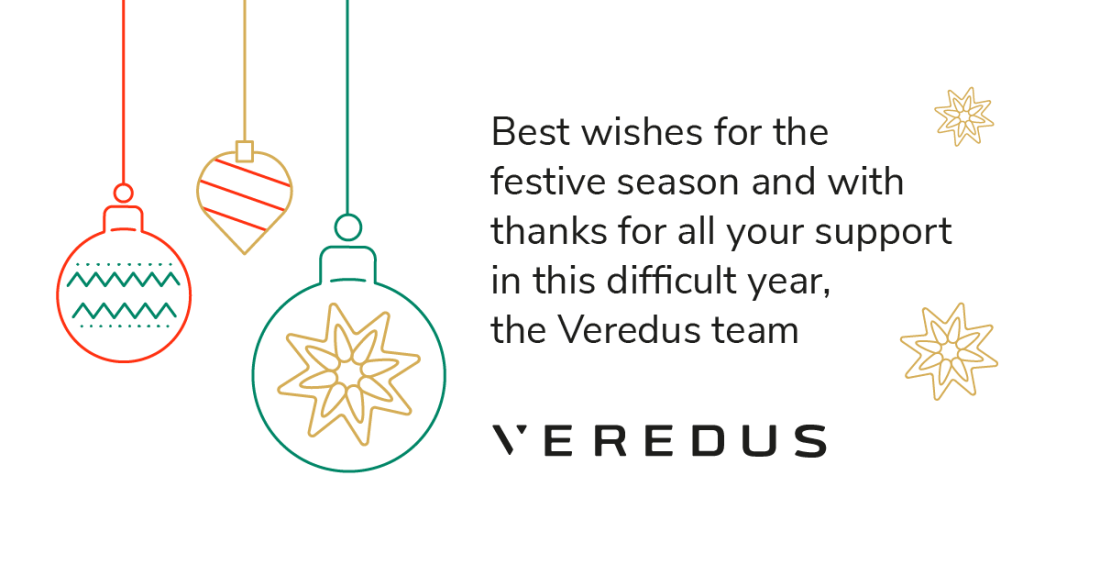 GOODBYE TO 2020
​We at Veredus would like to say a very Merry Christmas and a Happy New Year to you all.
We would like to recognise the incredible efforts of those in the business to keep the morale high and the momentum going when the world around us stopped. We would like to thank our clients and candidates alike for their continued support and faith in Veredus. We would like to say how grateful we are for the positives that have come out of this most trying of years – the amazing energy and flexibility of the team given the difficult circumstances, the embracing of new technology and ways of communicating, the collaborative and inclusive way that everyone has pulled together that will pave the way for the future.
Finally, whilst cognisant that 2020 will have a long-lasting and sometimes devastating impact for some, we would like to take a moment to appreciate with optimism some of the remarkable things that this year has instigated – the potential for truly agile and inclusive ways of working, time spent reconnecting with our families, a focus on making genuine and real-time improvements to diversification and the tackling of inherent and systemic racism, an increased awareness of how vulnerable and underprivileged members of our society are supported and a move to make radical changes, co-operation, a sense of community, a renewed interest in simple pleasures….the list goes on.
We look forward to closing the book on 2020 and look, with hope, to 2021
​#veredus #veredusinsight #veredusinterim #veredussearch #veredusa&d